Saturday, May 5th is Derby Day! Twenty horses will race for a $2,000,000 prize at the 144th annual Kentucky Derby in Louisville. Tune into NBC from 2:30 to 7:30 p.m. EST to cheer on your favorite steed or host your own Derby Party to celebrate the Southern tradition at home. Here are some party supplies you'll need to pull it off: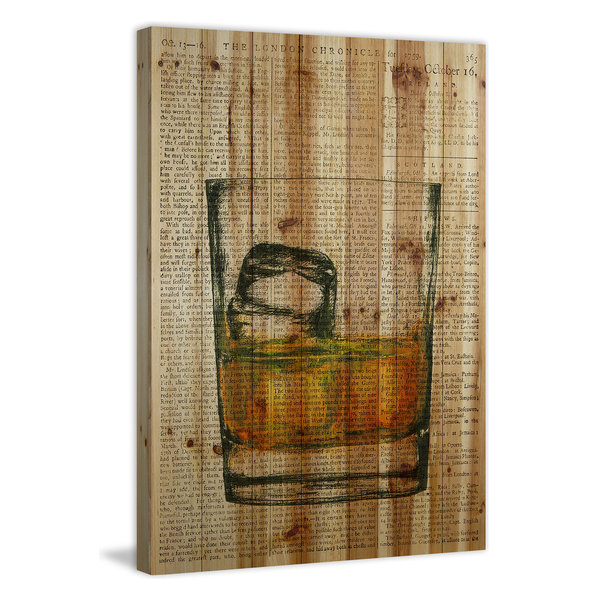 America's Native Spirit
The majority of the world's bourbon is made in Kentucky, so be prepared with a full bottle on deck for the Kentucky Derby. It's the key ingredient to Derby Day cocktails, like the mint julep (see more below). Whether you prefer it on the rocks or you can't stand the stuff, this "Bourbon Rocks" print is a contemporary twist on the old fashioned.
"Bourbon Rocks" Art With Pine Frame from Houzz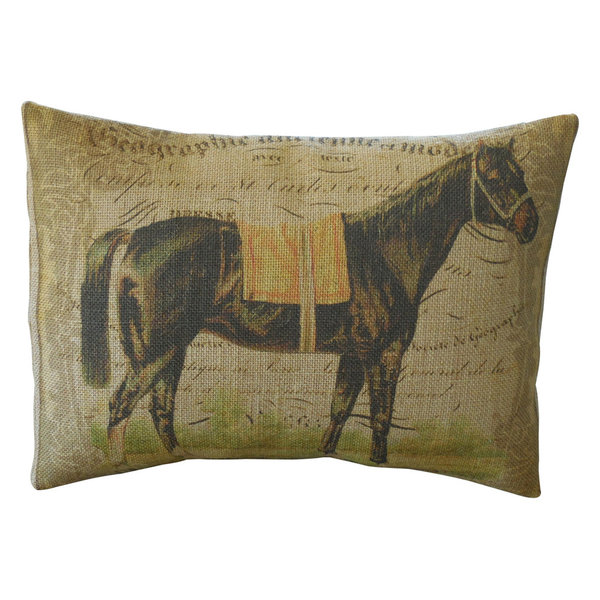 Horsin' Around
Of course, you'll need some horse decor too. However, there's a thin line between equestrian and cowboy. This vintage pillow errs on the former side of the spectrum. A picture of a handsome brown horse is printed over elegant French script on this natural burlap pillow.
French Horse Burlap Pillow from Houzz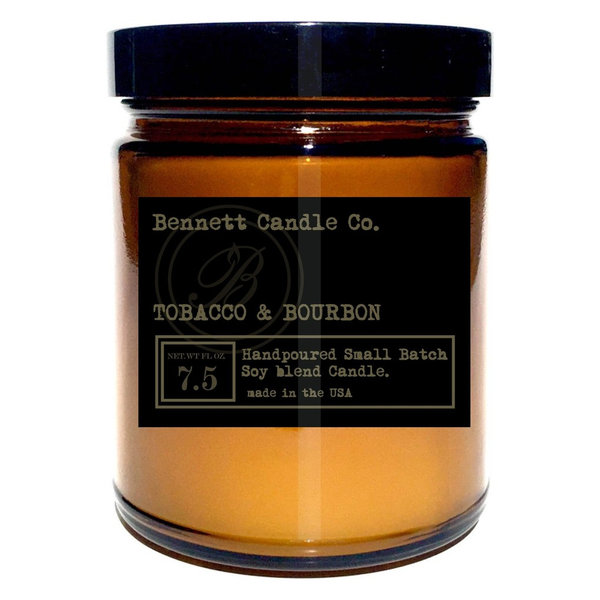 Authentic Ambience
Get a real feel for the Churchill Downs Racetrack by lighting this tobacco and bourbon-scented candle before the party starts. The rich aroma of sun-dried tobacco leaves is balanced by the smooth finish of top-shelf bourbon. It'll transform your living room into a true spectator's lounge.
Tobacco and Bourbon Scented Candle from Houzz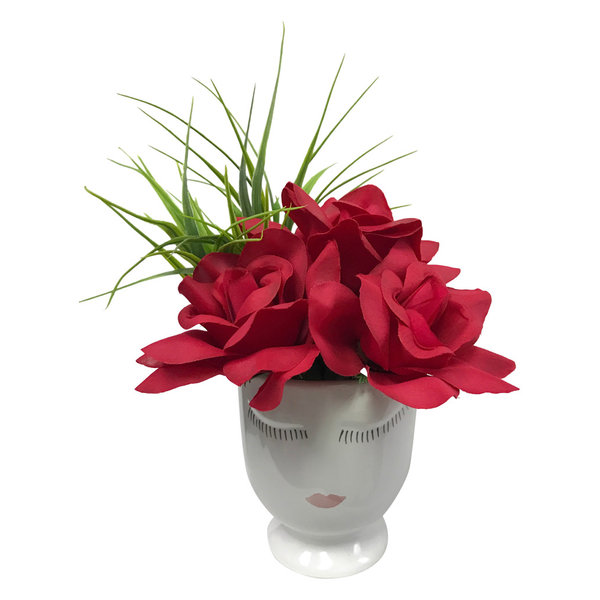 Red Roses
This whimsical vase of artificial red roses is appropriate Derby decor for two reasons. First, the Kentucky Derby was nicknamed the Run for the Roses back in 1925. Each year, the winner is given a garland of more than 400 red roses. Secondly, this vase that's illustrated with a pretty face (complete with flirty eyelashes and a lipsticked pout), appears to be wearing an elaborate hat of red roses. Hats are another showcase of the Kentucky Derby, making the race as much of a fashion show as it is a sporting event.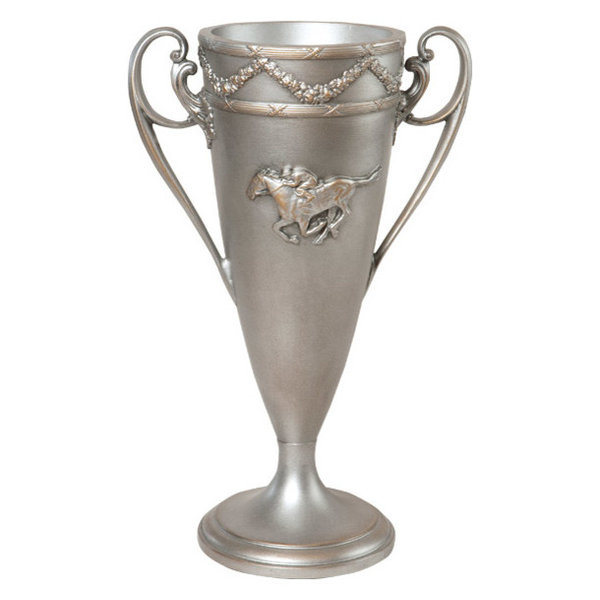 Vintage Trophy
Here's another home for your bouquet of red roses. Put this horse-and-jockey vase front and center on race day and use it as part of a vintage vignette in a display cabinet until next year. If you've created your own betting game for party guests, this trophy could also be used as the winner's prize.
Horse And Jockey Vase from Houzz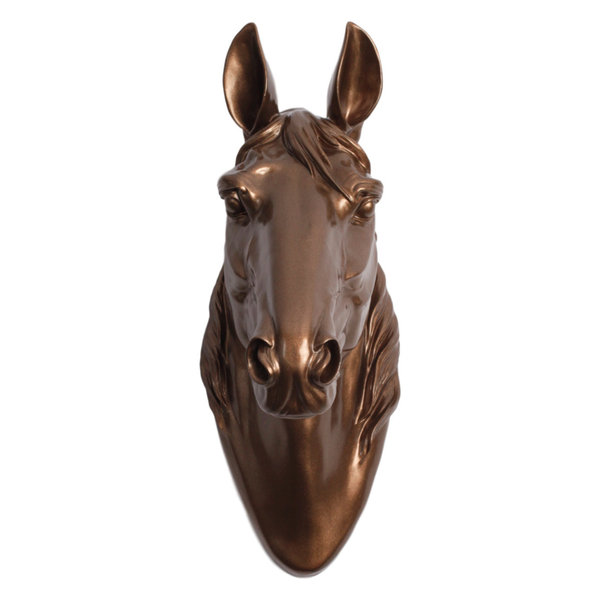 Horse Head
Despite its custom painted bronze finish, this horse head is made of lightweight polyresin so you can mount it to the wall with a single hook, nail or screw. You'll find that the roster of race horses is full of creative names, like Free Drop Billy and Good Magic. Let your guests vote on a name for your new wall sculpture as a fun ice breaker to get the party started.
Faux Resin Horse Head Wall Mount from Houzz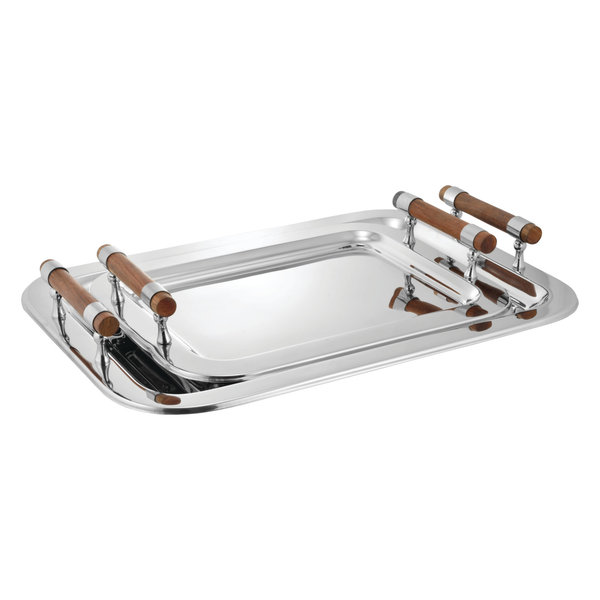 Southern Eats
Load up these serving trays with finger foods, like pigs in a blanket and small sandwiches. The stainless steel trays with wooden handles lend an urban farmhouse feel that mimics Derby style to a T. The smaller tray is 17 by 13 inches and the larger tray is 22 by 16 inches.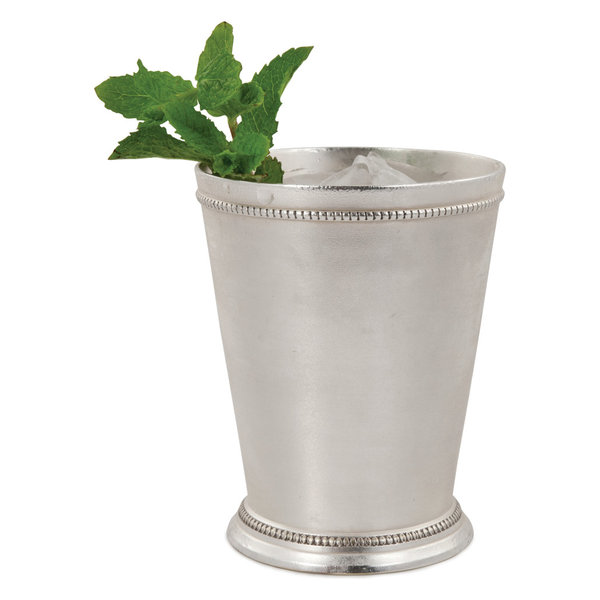 Mint Julep
Another symbol of the Kentucky Derby, this minty sweet refreshment beats the heat of the South on race day. Like a Moscow mule is to a copper mug, a mint julep is to a silver cup. Make your own cocktails with fresh mint, simple syrup, bourbon and a splash of water over crushed ice.
Old Kentucky Mint Julep Cup from Houzz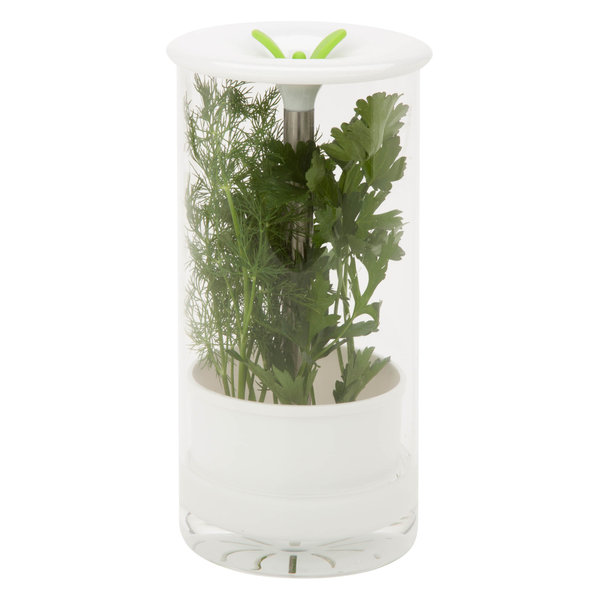 Mint Condition
Did you know that more than 1,000 pounds of fresh mint are muddled at the Kentucky Derby every year? While you certainly don't need that much mint, you will want to keep a generous bounty of sprigs fresh throughout race weekend. This herb preserver will keep garnishes fresh for up to two weeks.
Glass Herb Preserver from Houzz
Related: Learn How to Grow Your Own Garnishes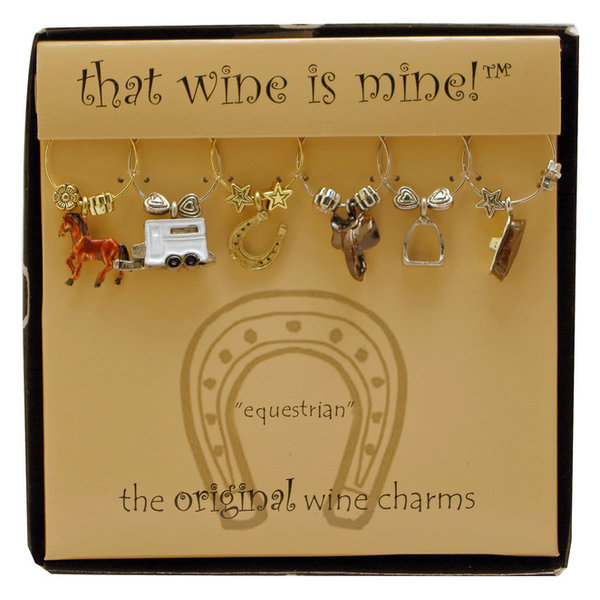 An Equestrian Walks Into the Bar ...
If you're looking for something a little more creative (and perhaps classier) than using permanent marker to claim cups, look no further than these drink charms. This pack of equestrian-themed charms fits around wine glass stems. Each one is unique so your guests can keep track of their drink throughout the party. It includes six charms: a horse, trailer, horseshoe, saddle, stirrup and grooming brush.