This Sunday, April 22 is Earth Day! Seize the day by getting outdoors, breathing in fresh air and digging deeper into your garden goals. Here are three ways to savor spring and give back to Mother Nature this weekend.
Related: Learn what a pergola is and how to build your own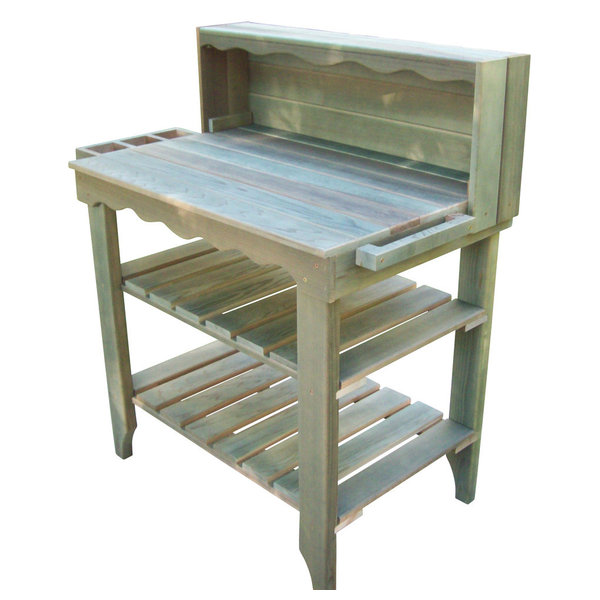 Gear Up Your Garden Workhorse
There's everything to love about a potting bench. It's an all-in-one catch-all for garden tools, a sturdy surface for arranging bouquets and a stylish place to store bags of soil and empty pots. This 45-inch tall bench is just the right height for standing or perching (see bar stool below), which is a bit cleaner and definitely more comfortable option than sitting, squatting or kneeling on the ground.
Deluxe Potting Bench from Houzz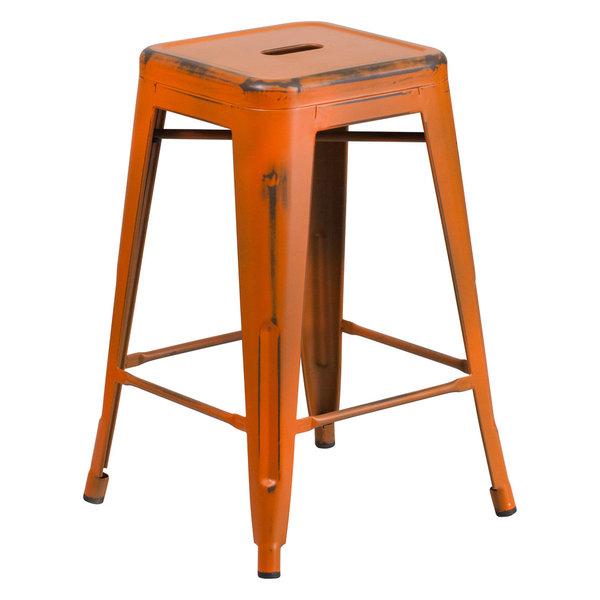 Kick back as you tend to spring containers and take in the great outdoors; use it as an extra seat at parties on the patio; or slide it from garden to grill when duty calls. It's protected with an indoor-outdoor design and distressed finish, so inevitable blemishes blend right in. It's available in nine colors including this California poppy orange.
Mystic Distressed Indoor/Outdoor Counter Stool from Houzz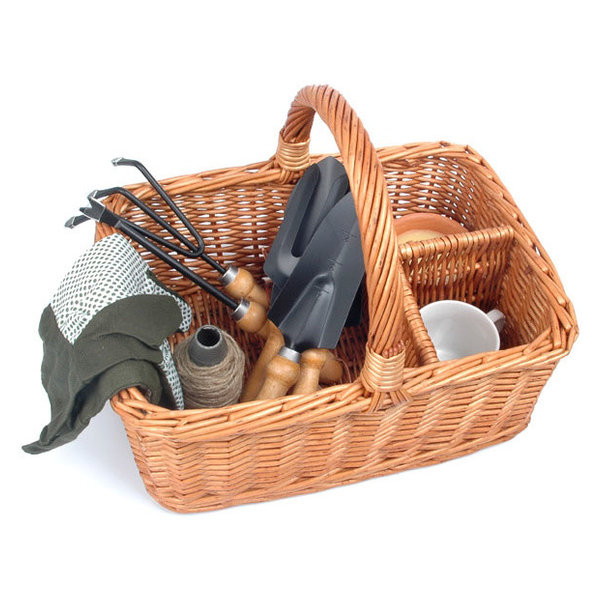 Get garden tasks done quicker and easier than ever with a proper basket of tools. Instead of juggling gloves, pots and plants from backyard, front yard, garage to garden, pack this beautiful basket to complete outdoor projects more efficiently. This caddy has everything you need: a trowel, spade, weeder, handheld rake, garden fork and a pair of gloves.
Arbor Willow Garden Caddy and Tools from Houzz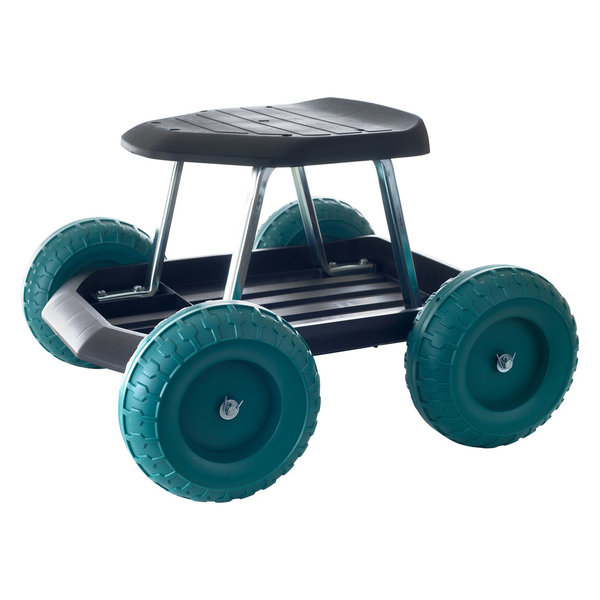 As lovely as the calming effects of gardening are to our mind and mood, the hobby is not as kind to our bodies. We often have to hunch over, kneel, sit or stoop down to tend to flower beds. This scooter allows gardeners to alleviate some of that pain and pressure by sitting comfortably while still being low to the ground. This mobile helper is also great for tasks like painting and fixing the car or lawn mower (knock on wood).
Rolling Garden Work Scooter With Tool Tray from Houzz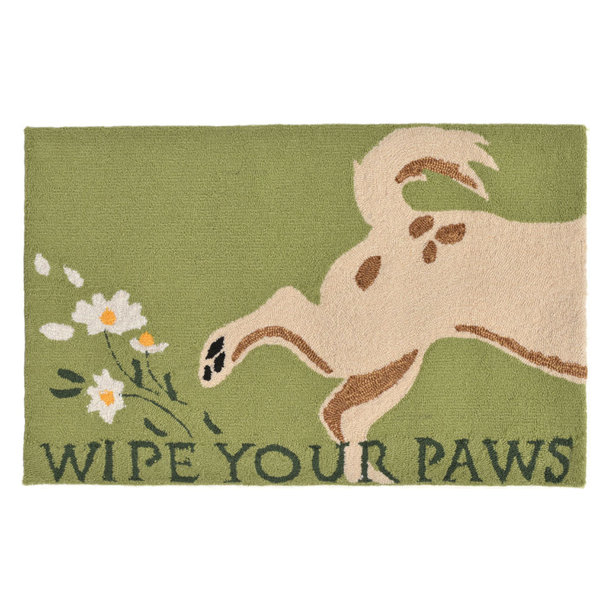 Outdoor Decor
Laying down a new rug is a springtime ritual we can all relish. If you're stuck in a colder climate, a fresh doormat is a chance to bring in color as you anxiously wait for flowers to bloom. As with all pictures of puppies, this doormat is downright adorable and needless to say, a subtle reminder for guests to please wipe their shoes on their way inside.
Liora Manne Wipe Your Paws Rug from Houzz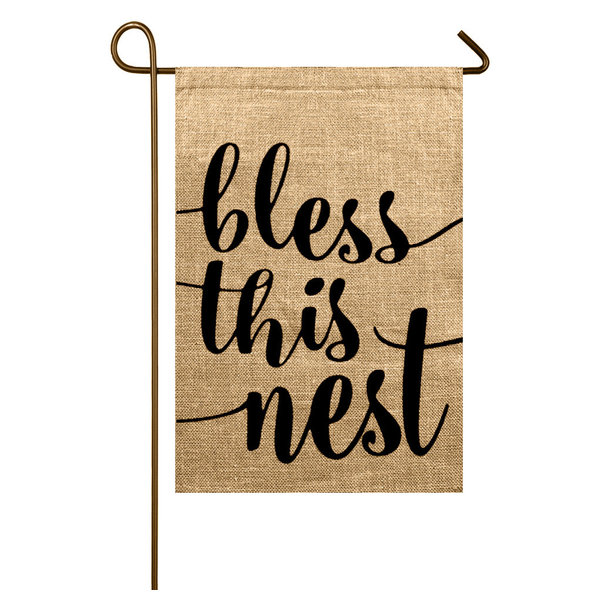 You don't have to rely on late bloomers to get the garden style you crave. Put some personality into it by adding outdoor decor, like garden flags. This handmade burlap flag is decorated with a super sweet saying that will remind you to shower your home and garden with gratitude.
"Bless This Nest" Burlap Garden Flag from Houzz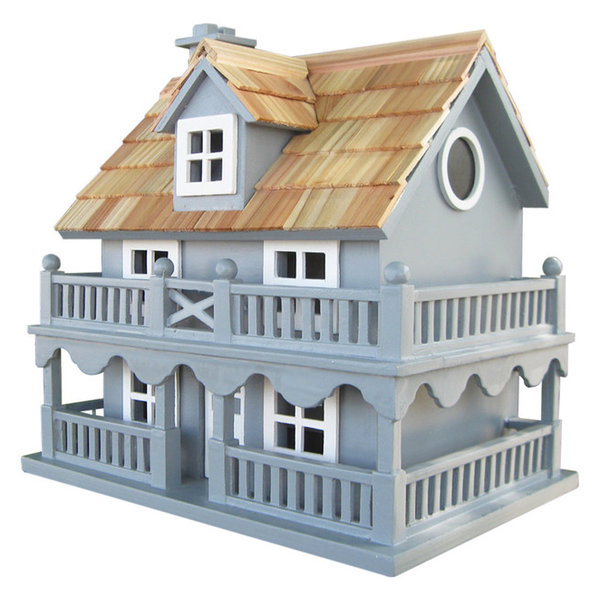 There's nothing that can bring a garden to life quite like backyard birds. Fortunately, birdhouses have become just as decorative as they are functional. You can often find one that even mimics your own home's exterior. Watching a feathered friend inhabit this cottage will be the perfect pick-me-up on a rainy day. We love the beachy blue color, but this wildlife haven is also available in cherry red and classic white.
Novelty Cottage Birdhouse from Houzz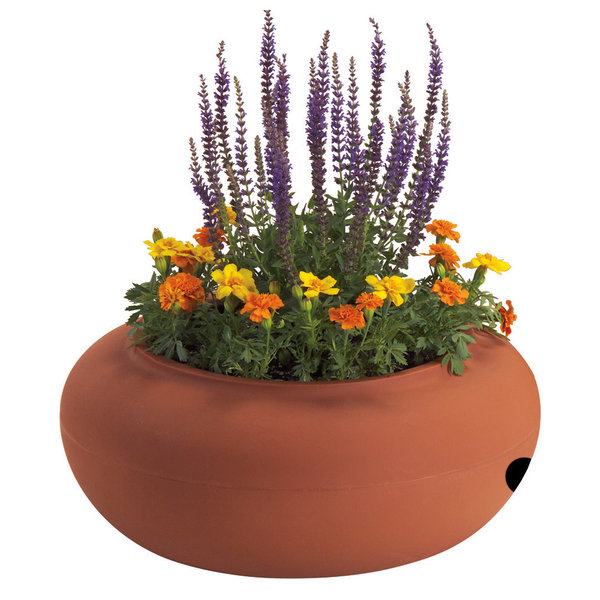 Pots & Planters
How many times have you tripped over a garden hose, or worse, mistaken it for a snake? Save yourself the scare by giving this dual-purpose pot a shot. Neatly coil your garden hose inside and plant perennials or succulents on top.
Akro Mils Terracotta Colored Plastic Garden Hose Pot from Houzz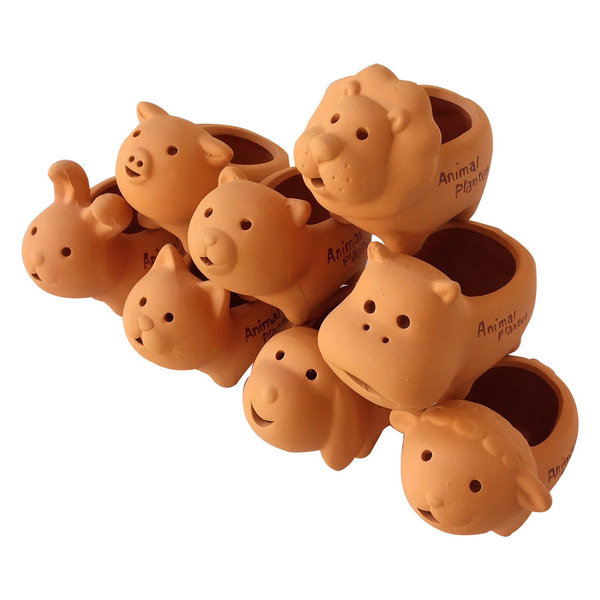 If creativity has run dry, turn to contemporary pots and planters for some unique charm. This playful set is sure to make you smile. This miniature zoo includes eight smiling creatures: a terracotta dog, cat, lion, hippo, sheep, pig, rabbit and bear.
Adorable Terracotta Mini Planters (Set of 8) from Houzz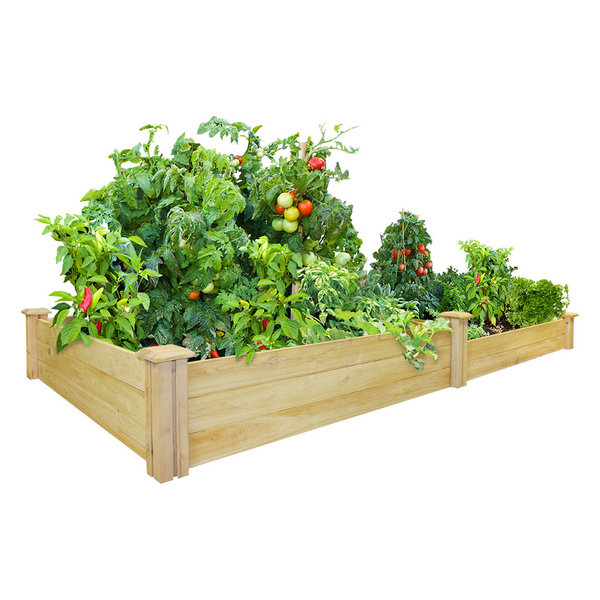 If you're disappointed with your attempts at an edible garden in the past, we've got good news for you. It's not you, it's your soil. Or at least, it could be. A raised bed lends more control over the quality of your soil. This four-by-eight-foot bed is made of North American cedar that's naturally rot-resistant and free of chemicals. Enjoy all your favorite summertime crops, like cucumbers, peppers and tomatoes.